Hair salon is the place where people can change their image, but also simply relax. There are many clients who come to the hairdresser after a bad day at work or to forget about their problems. That is why, it is so important to create an ideal salon, which will meet their expectations. It is not a simple task, but it is definitely worth trying, as the satisfaction of the people will make them come back. So how to equip our salon to make it look great and be functional at the same time?

Find comfortable furniture

People that come to the hairdresser spend most of their time there sitting. That is why, while buying all necessary equipment to your salon, you need to make sure that the furniture is simply comfortable. This is the key feature of it.

First of all, you have to find a big and cosy sofa for the waiting room. Most clients have to wait for their turn for a while, so this is the first furniture they will be using after entering your hair salon. It should also look nice and go with the design and style of the whole place. Remember that every single zone in your salon has to correspond with each other.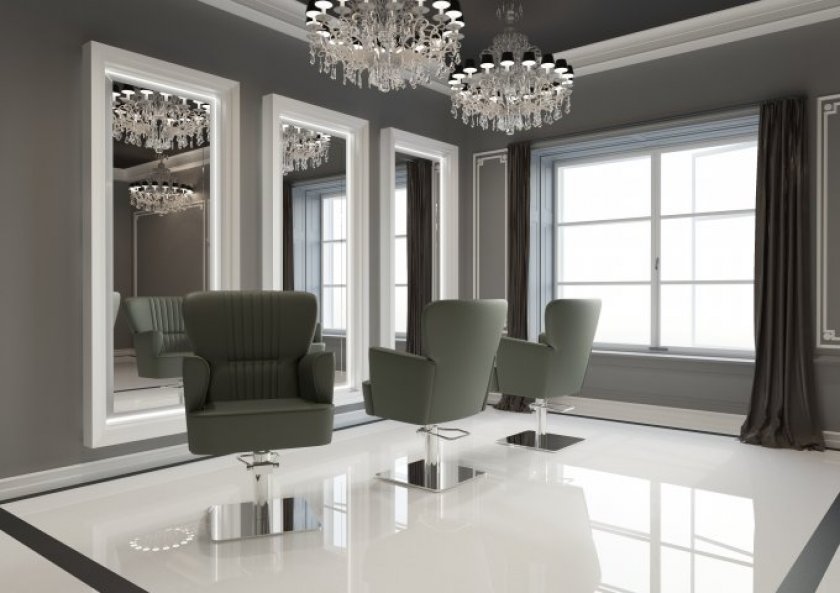 Another thing is the backwasher with the chair. You should be aware of the fact that many people just love that part of their treatment. Having their hair washed and getting a head massage is a pure pleasure, but uncomfortable chair may ruin it completely. That is why, you need to look for the best quality equipment of that kind to your salon. There are even chairs that give your clients a whole body massage when their heads are being washed. They cost much more, but if you want your hair salon to become a little SPA, it is a really good investment.

The next element of necessary equipment in hair salon is of course a styling chair. Nowadays, we may find many different models available on the market, so the choice is quite big. The styling chair should be elegant and functional, as the hairdresser must have a complete freedom of movements to do his or her job right. However, the clients also need to feel comfortable while they are getting their hair cut or styled.

A styling unit is also very important, as thanks to it our clients can observe the hairdresser's work and its effects. That is why, it should be equipped with a large mirror and a footstool, of course if that element isn't a part of the styling chair. However, styling unit may also be an important furniture for the hairdresser, as he can store some necessary hairdressing accessories on it, such as brushes or hair clips.