Proper floor in the beauty salon
In sanitary-epidemiological laws there's no information about it how should the floor in beauty salon look like. You have to remember that it is important to keep the BHP rules. It is worth to invest in materials which are easy to clean and resistant for cleaning supplies. You can choose special impregnated wood and or good floor panels, gumolity floor-covering or typical tiles which always stack up perfectly.
How high should be sink's easy clean area?
The walls by the sinks and washbasins in the rooms where the services are indicated should be covered almost 1,6m waterproof material which also has to be easy to clean. A lot of people don't want to put the tiles because they think that they don't go with beauty salon's interior but actually there are a lot of possibilities which you can use. There are that kinds which will stack up in practice and let prepare interior which will look great.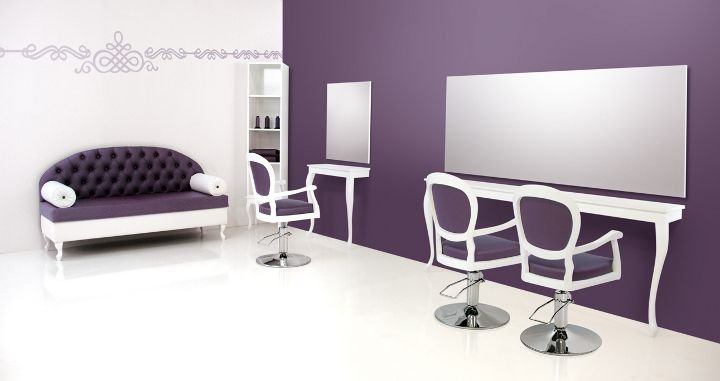 Legal regulations
You have to practice that kind of solutions, which will let you to keep cleanliness in these interiors. If you want to obey the law, you have to have the shower, the toilet and the sink. Sometimes it's not so easy, because you don't have enough space. In this case you don't have to resign from services. You can montage cabin directly in the office which will be probably the easiest solution.
In case of sanitary-epidemiological control, you will have to care about appositive opinion. It is worth to remember that the sanitary-epidemiological control could have a lot of problems and questions that is why your argumentation has to be well to be successful.
How high the tap with water should be located?
Each individual room should be prepared to enable the montage of the tap half meter high from the floor. If there are more than three stations, you could also prepare only a stroke or connector which will be in the intake I the floor with a siphon.